Spotlight: Blooming With Fleur de Marsca
| BY TASHA CARATTINI | April 25th, 2023
Spring has us daydreaming about flowers all day, so we had a chat with Iris from Fleur de Marsca, a fast favorite of ours in the realm of blooms!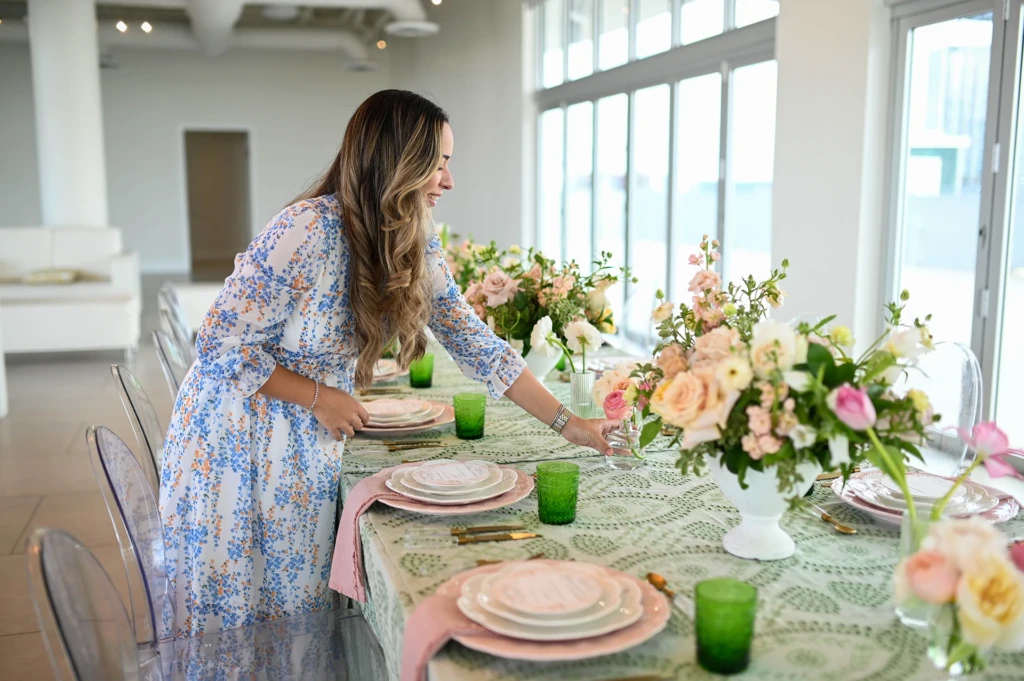 Give us a little back story, how did Fleur De Marsca come to be?
Fleur de Marsca began as a personal endeavor that stemmed from my passion for designing floral arrangements during the peak of the pandemic. After dedicating over a year to plan my own wedding, I was seeking a new project to immerse myself in. Given the limited resources available at the time, flowers were the perfect outlet for my creativity.
On Mother's Day, I wanted to create something special for my mother and mother-in-law that would uplift their spirits during the time. With the assistance of a local floral wholesale shop, I created my first arrangements and that instantly ignited a sense of joy within me. I then continued to design floral arrangements for friends and family, and it wasn't until my sister and I discussed the possibility of turning this passion project into a business that Fleur de Marsca was born.
Fast forward three years later, we have successfully designed numerous events and weddings, and are so excited for all the upcoming ones!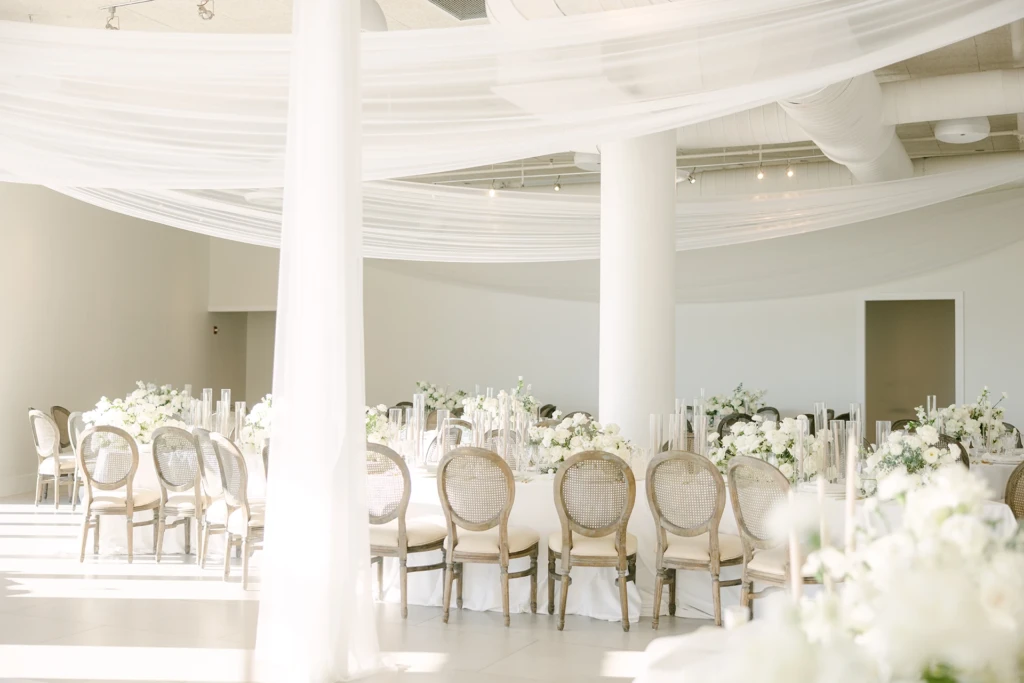 That's amazing, I guess we should be grateful you decided to follow your bliss! What trends in floral design are you seeing on the rise that fire you guys up?
We love experimenting with floral trends, but there's something special about giving classic styles a new twist. Lately, we've been having so much fun designing colorful arrangements with really abundant lush blooms. We've also started delving into more textured designs that we believe will become increasingly prominent.
How would you describe your design style in 3 words?
Elegant, Sophisticated, Lush
We see those words shining through the work we've been fortunate to see come to life in our space! What do you love about working at The Penthouse?
First of all, the staff is wonderful! The ladies at The Penthouse are always so welcoming and helpful and it truly makes working there a wonderful experience. Secondly, the fact that you can create whatever your heart desires in the space is what makes working there so fun. Every event is completely different and there are so many opportunities to create unique moments throughout the space. And let's not forget about the gorgeous sunset glow that floods in through all the windows – it adds an extra touch of magic to the space!
What tips do you have for couples just starting to shop for their floral designers?
One of the best pieces of advice we can offer is to find a floral designer whose style resonates with yours. Instead of blindly contacting numerous designers for quotes, take a moment to research their past work and ensure they align with your vision. Explore their website and social media pages and read through their reviews. This way, you can confidently entrust your floral designer with the creative freedom to craft a one-of-a-kind design for your special day. It's essential to hire someone you can trust to bring your vision to life with minimal guidance.
Thank you so much for taking the time to give us an inside look to you and your company, we can't wait to have you back at the venue!
If you want to see more of the work of Fleur de Marsca, they can be found on Instagram @fleurdemarsca
Till next time!
Book Your Dream Event
TELL US MORE ABOUT YOUR VISION
Follow on #social:  Facebook @Penthouse Riverside Wharf | Instagram: @PenthouseRW | #ASpaceAboveOthers
The Penthouse Riverside Wharf is located at 125 SW North River Drive, Miami, FL 33130.
For venue rental inquires,Melissa Montez, Venue Director 305. 400.1900 via email at: [email protected].